About The Otten on Main
The Otten on Main is located in Kansas City's historic Crossroads Arts District. Built as a hotel and brothel in the 1920s, today the charming, refurbished building is a study in urban design harmony. The Otten balances a modern vibe and layout with touches of vintage charm and character. With the building's exposed brick, white washed ceiling beams, concrete walls, and breathtaking rooftop views, your event is sure to be an unforgettable occasion. Our 2nd floor industrial event space boasts character and vintage charm. Notable
features include exposed brick walls, white-washed ceiling beams, and an
exquisite cedar accent wall. Large windows offer views of Union Station, the
Freight House, and the Western Auto sign.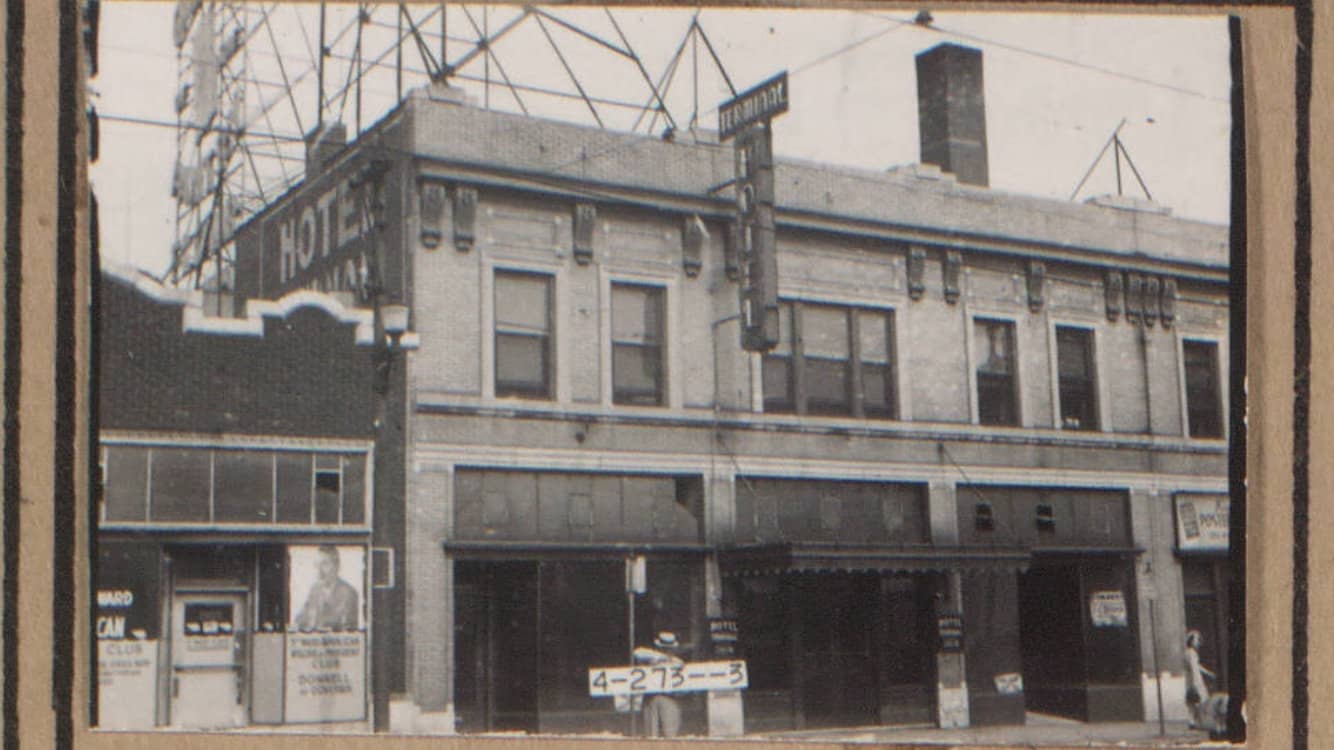 It all started in 1918 . . .
Built in 1918 as the Otten Hotel, the building served soldiers and workers during
World War I. It later became the Terminal Hotel. Today, it's a versatile office,
presentation, and rooftop venue.
A Beautiful Space
The Perfect Location for Hosting Your Next Event
Rooftop views
Breathtaking Views for a Memorable Occasion
At the Otten on Main we have two unique spaces for your next event. Our 2nd floor event venue is an industrial space with loads of character and vintage charm. This space has beautiful brick walls, exposed white-washed ceiling beams, and a gorgeous cedar accent wall. Our windows provide your guests with great views of Union Station, the Freight House, and the Western Auto sign. The oversized windows provide great lighting during the day, and beautifully reflect our string café lights at night, creating a cozy and magical ambiance for your event. Our rooftop is quite unique as we are nestled right in the heart of the city and have amazing views from every angle. With Union Station to the south, and the the unobstructed downtown skyline to the north, you and your guests get the chance to enjoy the best parts of Kansas City from our rooftop terrace.
2018 Main Street
Kansas City, Missouri 64108
(913) 944-4250